Mission Statement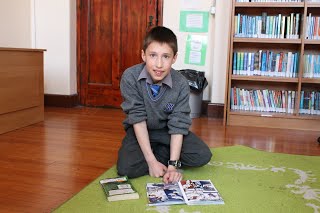 Ethos & Mission Statement:
Scoil Mhuire supports the religious and educational philosophy of the Christian Brothers. Inspired by the vision of Edmund Rice, the Christian Brother School:
Gives priority to education in a living faith, whereby students grow to appreciate the life and mission of Jesus Christ with a view to being committed to the world as he was.
Has a special concern for the poor and under-privileged.
Is challenged to develop a curriculum which promotes the harmonious growth of the whole person.
(Extract from Congregation of Christian Brothers, Religious and Educational Philosophy - Section 1.2) Our school embraces the values of pluralism, multiculturalism, inclusion and cooperation as set out in the Edmund Rice Trust Charter. Edmund Rice Schools Trust Charter: The five key elements in our charter underpin Edmund Rice schools.
Nurturing faith, Christian values and Gospel-based values
Promoting partnership in the school community
Excelling in teaching and learning
Creating a caring school community
Inspiring transformational leadership
Click here for the story of Edmund Rice.
Scoil Mhuire CBS, Griffith Avenue, Dublin 9 | Phone: (01) 8336421