Annual School Concert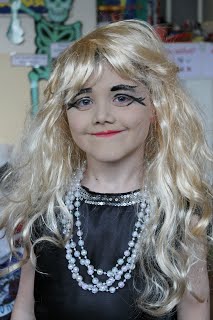 Dance like no one is watching. Sing like no one is listening.
Live like Heaven's on Earth.
The highlight of our school year is without doubt our annual school concert which takes place at the end of May each year. With the invaluable help of the Classroom Teachers, the Parents' Council and many other parent volunteers who help with costumes, set-design, make-up and health and safety, Scoil Mhuire Marino put on a breath-taking show to be proud of. Each and every child in our school takes part in this event and for three exciting, fun-filled nights all the children trip the light fantastic through the medium of song and dance for a live audience filled with family and friends! The school hall is alive with expectation and the buzz around the school is positively electric.
Scoil Mhuire CBS, Griffith Avenue, Dublin 9 | Phone: (01) 8336421